Learn Russian
with Denis Fedorov
---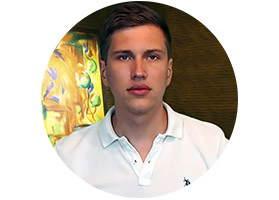 Hello,
I am Denis Fedorov, an author of several learn Russian programs for English speakers, a tutor, a creator of educational videos, and a Russian native speaker.

Welcome to www.denisfedorov.com
Probably, you think that this is just a main page of a small personal site. Well, that depends on your point of view because on this site, you can get real help with learning Russian from me, a proficient Russian native speaker.
First, you can subscribe to my newsletter. It's free and helpful.
Second, you can get my paid help by enrolling in courses or learning Russian with me personally via Skype.
However, you can start easily and simply. Just subscribe to my newsletter by entering your email and start getting my messages into your inbox. All the action is there, in the newsletter.

So, join!
See you in our learn Russian pack!

---